Description and parameters
Trixline SMART HOME TR SH303 12W 3CCT
The ceiling light from the SMART HOME product line is designed for interiors. Its key feature is an adjustable change in light temperature. The light temperature can be changed during installation by a switch (located on the back of the luminaire), or by turning the switch off and on in a short time with the memory of the last selected light color. The luminaire is made of white plastic.
The luminaire also has a variable mounting option:
• installation in plasterboard using 2 clips
• Attached to the ceiling using the included frame
Use: general lighting intended for residential or commercial premises (corridor, staircase, wardrobe, etc.).
Key properties:
Power consumption: 12W
Luminous flux (lumens): 1280-1550lm according to the color of the light
Light temperature: 2700K (1280lm), 4200K (1550lm) and 6500K (1300lm)
Dimensions: Ø 170 mm
Lifespan: 30,000 hours
Lighting angle: 110 °
Material: Plastic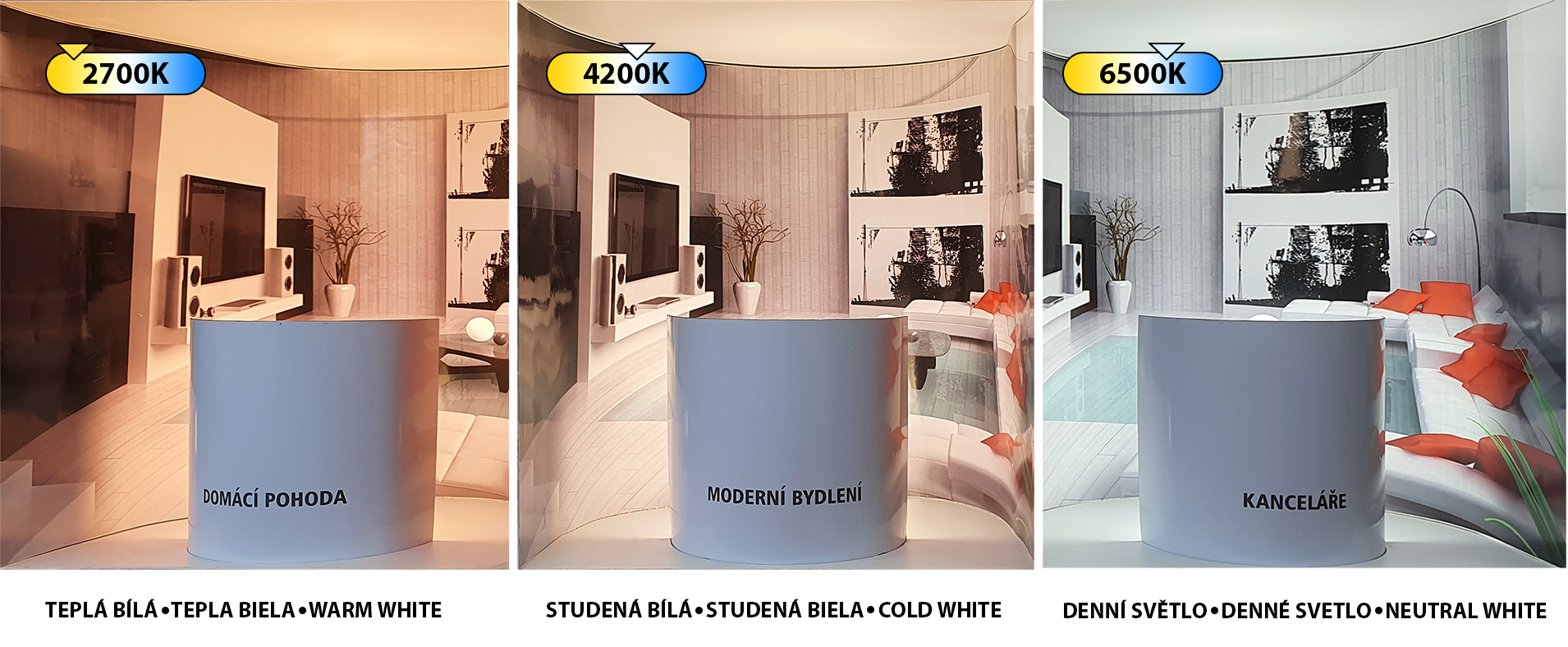 Světelný tok (lm)
830, 940, 820
Teplota světla (K)
2700, 4200, 6500
Způsob instalace
Strop/stěna
Trixline SMART HOME TR SH303 12W 3CCT